Our wonderful friend A.P. took IELTS in Nigeria recently and remembered the Speaking questions below:
Speaking test
Part 1 (Interview)
– What is your full name?
– Can I see your ID?
– Where are you from?
– Where do you live, in an apartment or a house?
– Describe your apartment.
– What scenery can you see from your windows?
– Let's talk about trees.
– What kind of trees are famous in your country?
– Do you like trees?
– Are there any trees near you apartment?
– Do you remember people's names?
– How do you feel when people forget your name?
– Is there any particular way to remember people's names easily?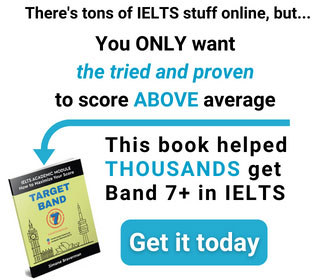 Part 2 (Cue Card)
Describe an occasion when you had to wait in a long line/queue for a long time. Please say
– When and where it was
– What you did while waiting
– How you felt about it
Follow-up question: Do you have to wait in long lines often?
Part 3 (Discussion)
– What impact does waiting in long queues have on customers?
– How important is customer service for the organisation/business?
– Do people feel that they don't deserve to wait for too long in the queues?
– Do you think robots are going to replace humans in the near future?
– Is it a positive or a negative development?