The questions and topics below were shared by B.A. who took the IELTS test in Nigeria in December. As you know, in 2022 no IELTS exams have been held yet, however, these topics are still great for your practice sessions. We will start posting new topics from 2022 as soon as they become available.
Writing test
Writing task 1 (a report)
We received a bar chart that showed the number of visits to community websites in the first and second year of their use.
Writing task 2 (an essay)
Many supermarkets sell more and more imported food products than ones produced in their home country. What are the advantages and disadvantages of this trend?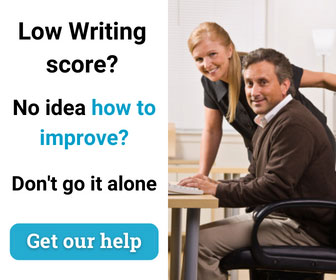 Speaking test
Part 1 (Interview)
– What is your full name?
– Can I see your ID?
– How may I address you?
– Do you work or study?
– Tell me about your hometown.
– Let's talk about shoes.
– What type of shoes do you like?
– Are these shoes expensive?
– Do you think you should spend so much on shoes?
Part 2 (Cue Card)
Talk about a service from a company/business that you enjoyed. Please say
– What the service was
– How you heard about the company/business
– When it happened
– And explain what was so interesting about the service.
Part 3 (Discussion)
– The examiner asked a few more questions about the service I got from the company/business.
– Would you recommend it to others?