When S took the IELTS Speaking test in India, she was asked the following questions:
Speaking test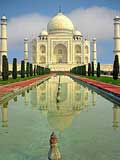 Interview
– What is your full name?
– Are you working or studying?
– Where you are working and what you do?
– Is it necessary to make friends?
– What role do your friends play in personal life as well as in work?
– Do you use a dictionary every day?
– Why do you use a dictionary?
– Will you write a dictionary in the future?
– How much time do humans need to sleep?
– Do senior citizens really require more sleep?
Cue Card
Talk about a country where you want to settle down in the future. Please say
– What country is it?
– Where did you hear about it?
– What attracts you to it?
Discussion
– What is the role of government in country's development?
– And then a few more questions related to the country's governance.