Our friend A from Australia has shared his IELTS speaking questions:
Speaking test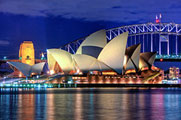 Interview
– What is your full name?
– What shall I call you?
– Where are you from?
– Do you work or are you a student?
– What do you study in the university?
– Are there many students from your country studying this subject?
Cue Card
Describe a person that you know well. Please say
– Who is he/she?
– What do you like about him/her?
– Do you spend a lot of time together?
Discussion
– Do you think an academic degree is necessary for success?
– What is necessary for a person to be successful?
– Do you think more people will get university education, in the future?
Get a self study book, for Academic click here, for General here.
Subscribe to IELTS-Blog.com via RSS or via email