Meybel Martirez is our first place winner in the IELTS results competition in November 2011. She comes from the Philippines and her first language is Tagalog. When we asked Meybel to share her methods that resulted in such success, here's what she told us: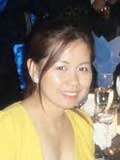 "Thank you for the recognition as 1st placer in your November 2011 IELTS results competition. I really appreciate the certificate you have given me.
I would be glad to share some tips, general pointers and simple learning techniques in my own I.E.L.T.S mnemonic. I hope this would be of help to future test takers.
I – Identify the key areas in the exam
I mainly focused on knowing the nature and format of the test. Items such as:
the 4 categories (Speaking, Reading, Writing and Speaking)
sequence of the tests
number of sections per category
time allotted for each section
type of test if multiple choice, fill in the blanks, etc
if extra time is given to transfer to the answer sheet, and
the instructions per category (very important)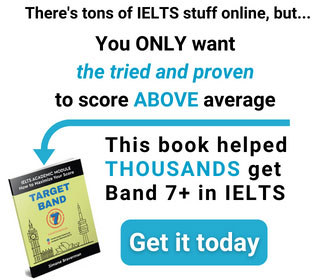 E – Enrich and enhance your knowledge
Our innate and refined English knowledge is not enough to achieve the result we want. What we need most is to make use of our knowledge carefully and effectively, and strive to learn more. Read as widely as possible, study new proverbs or vocabulary or review our old English notes. For example, the use of correct grammar, if singular or plural is crucial in all categories. Careless mistakes cost many marks.
L – Learn the tips, techniques used and even the common mistakes shared by the past takers.
I am a first-time taker of IELTS and humbly speaking, I just focused studying less than a week prior to my test schedule as it was rushed. My advantage is that I can write and speak English fluently and so I am grateful I got 8.0 for Writing and 8.5 for Speaking. However, had I not known the instructions and what to expect from the test, for sure I would have not gotten this result. IELTS-Blog.com has helped me big time in my preparation. The test samples, tips for success, written stories and other information shared by those who have attested the aid given by this site was of utmost help to me. I suggest you read through the site and find out which items you can keep in mind and can work best for you.
T – Train yourself to practice the test samples as if it is already the real exam.
Read instructions carefully, answer the sample test materials, time yourself and stick to it. Leave questions that you can't answer, go back later if you have time and make a good guess if needed. No CHEATING. The objective is to test your capacity and have a feel of the actual pacing. Then check your answers and learn from your mistakes. This is what I did mostly during my review.
S – Set your goal and aim as high as possible.
My initial goal was a score of 7 given the short amount of review time I got. However, by familiarizing the type of test, the expectations and the right approach for each category, we can positively get a higher score if we want to. Practice, review, learn, be prepared and challenge the test.
Hope this helps. Thank you again Simone and team for creating IELTS-Blog.com which significantly aids a lot of IELTS takers like me."