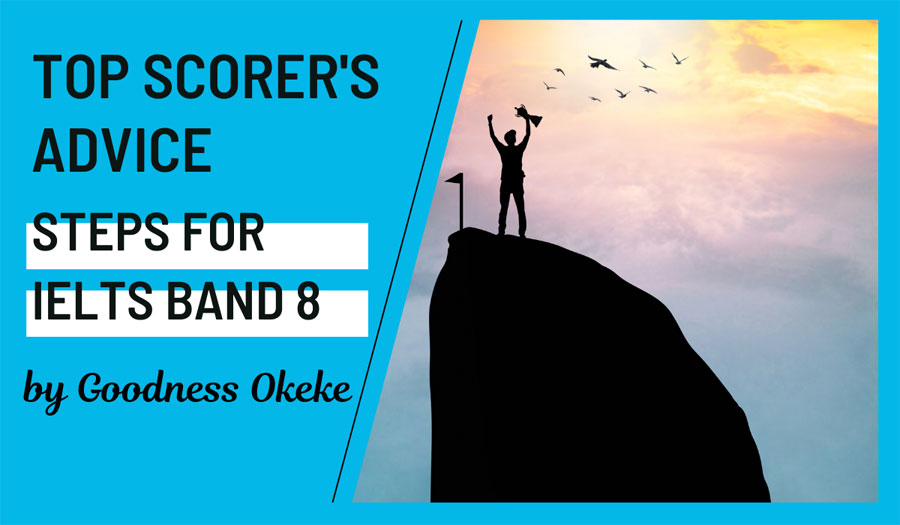 Hi everyone, this is Simone and today I would like you to meet someone special.
Goodness Okeke is a proud Nigerian woman, a native Igbo speaker, a new mum to a 5-week-old baby, AND a very successful IELTS test taker.
I was delighted to hear about her success when Goodness sent her IELTS score and asked to participate in our monthly IELTS results competition. Not only did she score Band 8.0 overall, but also got a Band 8.5 in Reading and an amazing 9 in Listening!
In her winner's interview Goodness shared the simple steps she took to prepare for the test that ensured her success:
"My advice to everyone out there preparing for IELTS exam is first to understand that to pass the exam, you need to use the right resources. Not everything online is genuine. Most are targeted to extort money from test takers. I used resources from Simone Braverman and I am glad I did.
For Listening, you must avoid distraction at all cost. You must listen attentively not just for answers, but for every word.
For Reading, time management is very, very important, hence it is advisable to use skimming and scanning techniques to save time whenever you can. Know the question types these techniques can be used for and practice in applying them as much as you can.
For Writing, first you need to understand what you are expected to write. Don't just rush into writing. Take your time to plan and prepare what to write. Writing without preparation often leads to lots of error. The examiner is looking out for these errors. Write legibly and ensure you write above the word limit.
For Speaking, practice different IELTS Speaking topics every day and while doing so record yourself, then listen to the recording, do some corrections and speak again.
Above all, you must not give up. Keep pushing until you get desired score!"
Thank you so much Goodness for taking the time to help everyone, and we wish you and your young family all the very best!