This is an inspirational story of Nure A, who took the IELTS test in September and finally, after trying for a year and a half, got Band 7 and higher in each individual skill.
In early August this year Nure wrote an email to us and sadly shared that his writing score never reached Band 7. The highest he ever got was Band 6.5 in February, and even though he practiced and practiced for 5 months after that, two exams in July showed his writing score didn't increase – in fact, it dropped to 5.5! This was quite disturbing for Nure, especially because he didn't understand why this happened or what was wrong with the way he writes.
To fix his problem with writing Nure bought the book IELTS Success Formula in August and studied it for a month, until September. Nure was hoping his score would increase – after all, he was following a clear set of guidelines on how to write a high-scoring IELTS response. Imagine his feeling when he got Band 7 in Listening, 8.5 in Reading, 7.5 in Speaking, but only 6 in Writing!
And then… he knew something – or should I say 'someone' – was wrong. After reading the book and learning how to write a great IELTS essay, after seeing high-scoring sample responses and comparing his own writing to them, Nure felt he did a better job in the exam, and that his writing was worth more than Band 6. This gave him the confidence to apply for re-marking, and indeed his score was raised from Band 6 to Band 7.
This is what Nure wrote to us after his successful re-marking: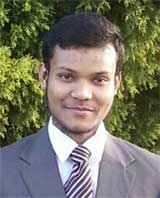 "Just letting you know that I have got my 7 each in Academic Module after trying for 1.5 years. I got the following marks: Speaking 7.5, Listening 7, Reading 8.5, and Writing 7.
What is exceptional about my result is that I had the writing module remarked, which resulted in the final mark being increased from 6 to 7.
I would like to mention that I have bought a copy of your IELTS Success Formula, which helped me a lot, especially in writing. Also, the sample tasks on your website were a great help.
Hope you keep up your good work for thousands of candidates like us."
Have you had your IELTS results re-marked? Why not email us and tell us your story.