Thanks to F who took the IELTS test in the USA we have these Writing and Speaking questions for you today:
Writing test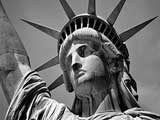 Writing task 1 (a report)
We were given two maps of a museum, one from 1989 and other from 2008. We had to compare the maps, describe the changes and write about the new features that were added.
Writing task 2 (an essay)
Some people believe that countries should invite foreign companies to open their brunches, offices and factories in order to develop their economies. Others think countries should invest in their own companies instead. Discuss both views and give your own opinion.
Speaking test
Interview
– What is your full name?
– Can I see your ID?
– Where are you from?
– Do you work or study?
– What is your major?
– Was it an easy choice for you? Why?
– What do you want to do in the future?
– Do you watch TV?
– What are your favourite programs? Why?
– What is the situation of women like in your country?
– Can they be independent?
Cue Card
Talk about a family event that you remember from your childhood. Please say
– When and where was it?
– What was the event?
– What did you do?
– Why do you still remember it?
Discussion
– Do you have a big family?
– Does your family remember that event?
Get a self study book, for Academic click here, for General here.
Subscribe to IELTS-Blog.com via RSS or via email