B.A. from Saudi Arabia emailed us to share the questions he remembered from a recent IELTS exam. He said, "Please know your book (Target Band 7) was a BIG HELP! I just got my result yesterday – an overall band score of 7.5. As best I could remember, these were the questions/topics from my exam in December 2021:"
Writing test
Writing task 1 (a report)
We were asked to describe a table with information on types of films by percent of releases and amount of ticket sales.
Writing task 2 (an essay)
The limited budgets of governments, especially those in developing countries, are better spent on health and education than on employment-generating projects. Do you agree or disagree with this statement? Give reasons for your answer and include relevant examples from your knowledge or experience.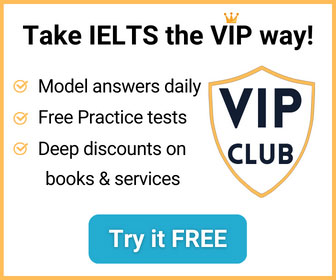 Speaking test
Part 1 (Interview)
– What is your full name?
– Can I see your ID?
– Tell me about your favourite room in the house where you live.
– How do you deal with stress?
– How does physical exercise relieve stress?
Part 2 (Cue Card)
Talk about your favorite movie. Please say
– what movie it is
– what it is about
– when you watched it for the first time
– and explain why you like it.
Part 3 (Discussion)
– What is the state of the local film industry in your country?
– What is the role of the film industry in our society?
– Why should film makers portray history truthfully?