Two IELTS test takers M and F remembered the following details about their recent exam in Nottingham, UK:
Listening test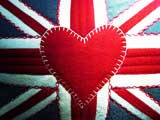 Section 1. A conversation between a car rental office manager and a customer.
Section 2. A conversation between two students about hotels in the city.
Section 3. A lecture about water purifying tanks.
Section 4. A lecture on laughter.
Reading test
Passage 1. Introduction of bio-equipment in agriculture in the western countries.
Passage 2. About canals in the UK.
Questions: filling in blanks, True/False/Not Given.
Passage 3. About job satisfaction and motivational programs for office workers.
Questions: multiple choice, True/False/Not Given.
Writing test
Writing task 1 (a report)
We were given a table showing the population in four different countries between 1950 and 2000 and including a projection for 2050.
Writing task 2 (an essay)
Some people say that having a lot of TV channels is good, while others argue that it reduces the quality of programs. Discuss both views and give your own opinion.
Speaking test
Interview
– What is your full name?
– Can I see your ID?
– Where are you from?
– Do you work or study?
– What kind of films do you like?
– Did you like different films as a child?
– If you had a chance to make a movie, would you do it?
Cue Card
Describe any paid work that you did and enjoyed the experience. Please say
– What was the work?
– With whom did you work?
– Why did you enjoy it?
Discussion
– How does work affect our daily lives?
– How is work related to the identity of a person?
– What kind of work is suitable for youngsters and the elderly?
Get a self study book, for Academic click here, for General here.
Subscribe to IELTS-Blog.com via RSS or via email