Our friend D took the IELTS test in Malaysia and remembered the following questions from the Writing and Speaking sub-tests:
Writing test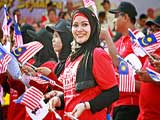 Writing task 1 (a letter)
Write a letter to your landlord about the problem with water leak in your house. Please say
– What is the problem?
– What is the source of the problem, in your opinion?
– What do you think needs to be done?
Writing Task 2 (an essay)
In cities many people are living alone. What are the reasons for it? Is it a positive or a negative trend?
Speaking test
Interview
– What is your full name?
– Can I see your ID?
– Where are you from?
– Do you work or study?
– What do you do?
– Do you like it?
– Where do you live now?
– What is your hometown famous for? Why?
– Do you like music?
– Do you like listening to it while working or studying?
– Do you prefer to buy music CDs or download it from the Internet?
– Did you listen to a lot of music when you were younger?
– Will there be any new forms of music in the future?
Cue Card
Talk about your favourite season during the year. Please say
– What season is it?
– Why do you like it?
– What do you do during this season?
Discussion
– Do you enjoy it with friends or by yourself?
– Describe two activities that you do in winter.
– What season do you like other than winter?
– Describe the other seasons in your country.
– What do you do when going out in winter and summer?
– Do you think people like summer more?
– What occupations are suitable for each season?
– How many hours of sleep do people need?
– What do you do to have a good night sleep?
– Do older people need more sleep than younger? Why?
Get a self study book, for Academic click here, for General here.
Subscribe to IELTS-Blog.com via RSS or via email