Our kind Instagram follower shared her questions from a recent IELTS exam in Iran:
Writing test
Writing task 1 (a report)
We were given a bar chart that illustrated the use of gold by factories in China and India from 2006 to 2019.
Writing task 2 (an essay)
Due to population growth many people these days live in apartments with limited space and no outdoor areas. Do the advantages of this trend outweigh its disadvantages?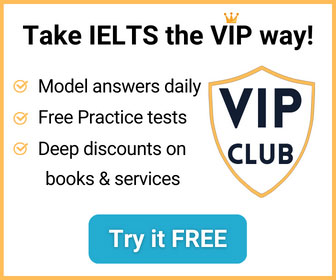 Speaking test
Part 1 (Interview)
– What is your full name?
– Can I see your ID?
– Where are you from?
– Do you live in a house or an apartment?
– What does your apartment look like?
– What do you like about it?
– What can you see from your windows?
– Are there any trees near where you live?
– How can trees help us?
– Let's talk about happiness.
– What makes you happy?
– What did you recently do to make someone else happy?
– Do you think it is possible to always feel happy?
Part 2 (Cue Card)
Talk about a person who wears unusual clothes. Please say
– who the person is
– how you know this person
– what kind of clothes he/she wears
– and explain why you think his/her clothes are unusual.
Part 3 (Discussion)
– What clothes do people normally wear in your country?
– Do young people wear the same fashion as old people?
– If not, what is the reason?
– Why do you think some people prefer comfortable clothes to fashionable clothes?
– Do people in your country buy clothes online?
– Why would some people prefer to shop in-store?