Thanks to our kind friend M.D. we are sharing the IELTS questions from his recent exam in Iran:
Listening test
Part 1. A phone conversation with a health centre.
Part 2. A description of a tour and a tourist camp.
Part 3. A discussion between a tutor and a student about a wind energy project.
Part 4. A lecturer explained how to create a new website.
Reading test
Passage 1. The history of written alphabets.
Passage 2. About family businesses in Australia.
Passage 3. A story about Sherlock Holmes.
Writing test
Writing task 1 (a report)
We were given a table showing the total household expenditure in 2003, 2008 and 2013, and a graph showing percentages for different categories of expenditure for the same respective years.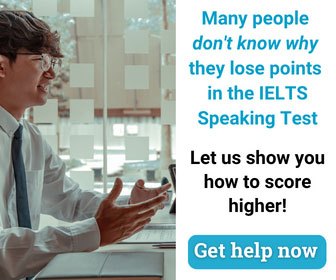 Writing task 2 (an essay)
Many researchers show that overeating can have negative effects and people believe that advertising of certain foods should be banned, in the same way that some countries banned advertising of cigarettes. To what extent do you agree or disagree with this statement?
Speaking test
Part 1 (Interview)
– What is your full name?
– Can I see your ID?
– Where are you from?
– Do you work or study?
– What do you do for work / what did you study at university?
– Do you like to read?
– Where do you prefer to read?
– What is a good place for you to read?
– Let's talk about agriculture and farms.
– When was the last time you were on a farm?
– Would you like to live and work on a farm?
– Is agriculture important in your country?
– Are you interested in agriculture?
– Do you know how plants grow?
Part 2 (Cue Card)
Talk about an occasion when you persuaded someone to do or not to do something. Please say
– Who was the person?
– When and where was it?
– What happened eventually?
– How did he/she respond to your recommendation?
Part 3 (Discussion)
– How important is it to persuade someone?
– Can someone learn to be persuasive?
– Is there a possibility that being persuasive leads to negative consequences?
– How can an employer persuade employees to work better?
– Is money the most important factor to do so?
– What other factors can be helpful?
– Do you think praising is a good way to encourage employees?