An IELTS test taker from Australia (thanks, A!) remembered the following details about the recent exam:
Listening test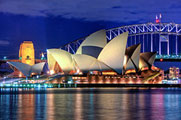 Section 1. A phone conversation about bicycle hire.
Section 2. A map of facilities in an underground mine and security instructions.
Section 3. A talk about a chocolate research in Australia.
Section 4. The history of Japanese civilization.
Reading test
Passage 1. About a water project in a country with drought problems.
Passage 2. About children and advertising.
Passage 3. About Antarctic migration of whales.
Writing test
Writing task 1 (a report)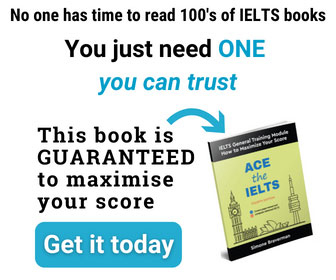 We were given a diagram showing the glass recycling process. We had to describe it.
Writing task 2 (an essay)
Many people believe that cycling is a healthy and environmentally friendly mode of transport. However, it is still unpopular in many countries. What are the reasons? What could be done to encourage the use of bicycles among wider population?
Speaking test
Interview
– What is your full name?
– Can I see your ID?
– Where are you from?
– Do you work or study?
– Where do you live now?
– What do you think about the transport system around your city?
– Do you read newspapers?
– Do you buy them?
– Do you like flowers?
– Do you think flowers are popular in your country? Why?
– When was the last time you bought flowers?
– What occasion was it for?
Cue Card
Talk about a large company, whose products you know and like. Please say
– What company is it?
– What do you know about this company?
– Why do you like their products?
Discussion
– What other large companies do you know?
– Is it good to work for such a company?
– Do you think salaries are higher in larger companies?
– What are the advantages and disadvantages of working for a big corporation?
– What is the main difference between working for small and large companies?