Our kind friend B shared this update from a recent IELTS exam in Australia (Writing and Speaking was all B remembered).
Writing test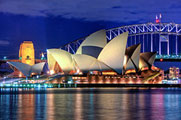 Writing task 1 (a letter)
You have bought a product online and are dissatisfied with it. Write a letter to the company and say:
– What product did you purchase?
– What is the problem with it?
– What do you want the company to do about it?
Writing Task 2 (an essay)
In many countries young people don't choose the teaching profession. What do you think is the reason? What could be done to attract more students?
Speaking test
Interview
– What is your full name?
– Can I see your ID?
– Where are you from?
– Do you work or study?
– Do you think you study too much?
– How much writing do you do in a day?
– Do you like writing?
– Do you think you'll write a book one day?
Cue Card
Describe a time when you were late. Please say
– What were you late for?
– Why were you late?
– What did you do about it?
Discussion
– Why do you think people are busy nowadays?
– What would make people less busy?
– What do you prefer: to be busy or not? Why?
– What makes people busy?
– Are there any disadvantages to being busy?
Get a self study book, for Academic click here, for General here.
Subscribe to IELTS-Blog.com via RSS or via email