The speaking questions below were sent by N who took the IELTS test in Kenya.
Speaking test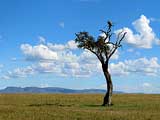 Interview
– What is your name?
– Where do you come from?
– What is your hometown?
– Why do you like your home town?
– Do you like the house you live in? Why?
– Which room in the house is your favorite? Why?
– If you could change anything in your house, what would it be and why?
Cue Card
Talk about a time when you had to make a difficult choice. Please say:
– Why was it difficult?
– What and whom did it involve?
– What was the outcome of the choice you made?
– Were there any consequences?
Discussion
– Looking back, would you have made the same choice now? Why?
– Who do you think has a harder time making decisions, children or adults? Why?
– Do you mostly have hard time making decisions of your own?
– Give examples in the everyday life when people have to make hard choices.
– Choosing between money and freedom, what do you think most people from your country would choose? Why?
– Do you prefer to go to a small shop rather than a big one? Why?
– What is changing in your country?
– Ten years from now, do you think people would have easier or harder decisions to make? Why?
Get a self study book, for Academic click here, for General here.
Subscribe to IELTS-Blog.com via RSS or via email