The speaking questions below were sent by A who took the IELTS test in Kenya.
Speaking test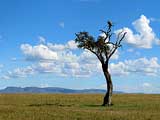 Interview
– What is your name?
– Where are you from?
– What do you do?
– What birthday did you enjoy the most? Why?
– How do you celebrate your birthday these days?
– Is it any different from the past?
Cue Card
Talk about your best friend. Please say
– How did you meet her/him?
– When was the last time you got together?
Discussion
– What do you think of meeting people on the internet?
– Do you think it is wise to meet people over the internet?
– Is technology a good thing for people at the present age?
– Have you tried getting in touch with your lost friends?
Get a self study book, for Academic click here, for General here.
Subscribe to IELTS-Blog.com via RSS or via email