Our kind friend FA remembered the following questions from her recent IELTS Speaking test in Canada:
Speaking test
Part 1 (Interview)
– What is your full name?
– Where are you from?
– Are people in your hometown friendly?
– How long have you lived there?
– Do you like your house?
– Do you like chocolate?
– How often do you eat chocolate?
– Did you eat chocolate when you were a child?
– Why is chocolate popular in many countries?
– What countries are famous for their chocolate?
– Is chocolate important to the economy of those countries? How?
You can find model answers about chocolate here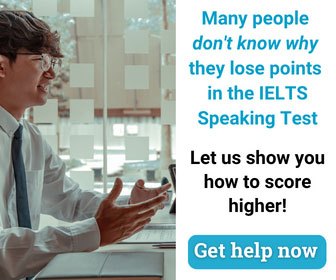 Part 2 (Cue Card)
Talk about an unusual meal you had. You should say
– when you had it
– where you had it
– what kind of meal it was
– and explain why it was unusual.
Follow-up question: Would you have the same meal again?
Part 3 (Discussion)
– Why do people like to eat out in restaurants?
– What things attract customers to a restaurant?
– What difference is there between home-made and restaurant food?
– Do you prefer home-cooked food or restaurant food?
– Do you believe that home cooked meals are healthier than restaurant food?
– How has restaurant dining changed in your country in the last 10 years?