The speaking questions below were shared by our friend S after his recent IELTS exam in Bangladesh.
Speaking test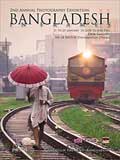 Interview
– What is your full name?
– What do you do?
– Which part of the day do you like most?
– What is your most productive time of the day?
– Do you plan you week?
Cue Card
Talk about a product that you want to buy overseas. Please say
– What kind of product is it?
– Why are you buying this product overseas?
– Is it easy to buy this product in your country?
Discussion
– Do you buy many products overseas?
– Do you like your neighbors?
– Do you like young neighbors or older people?
– Why are neighbors important?
– What do you think about the global economy?
– Is market research important for export business?
– Why is internet useful for global economy?