The Speaking questions below were shared by Y who recently took an IELTS exam in Australia:
Speaking test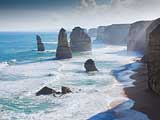 Interview
– Where do you live?
– What parts of the house do you like the most?
– Which part of the house would you like to change?
– What are the benefits of computers?
– How do they help in our daily lives?
– What more would you like to learn about computers?
Cue Card
Describe something interesting/unusual that you did in your free time. Please say
– What did you do?
– Who was there with you?
– Why did you do it?
– What is the interesting/unusual part about it?
Discussion
– What is the relationship between leisure and economy?
– How does economy benefit from people's leisure activities?
– Do men and women enjoy the same type of leisure activities?
Get a self study book, for Academic click here, for General here.
Subscribe to IELTS-Blog.com via RSS or via email