A friend from UAE is telling about his Academic IELTS exam. Thanks, M!
Reading test
The three passages were easy to read and understand but the questions were very difficult and it was hard to extract the answers. Most questions were filling gaps and multiple choice. Around ten questions were about people's opinions.
Writing test
Writing task 1 (report)
There were two tables, the first one was about the percentage of different groups of people who are interested in reading real books. The other table was about the same groups but interested in electronic reading.
Writing Task 2 (essay)
Every year many animal species disappear. Some people say that it is important to save them, others say that we must solve the problems of humans instead. Discuss.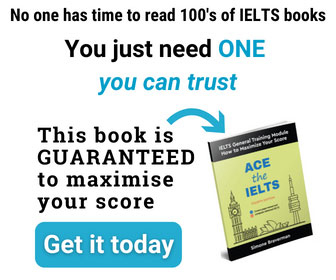 Speaking test
First the examiner asked me about my house and about travel, then he moved to the second section.
Cue card
Talk about a speech you heard by a famous person. You should say:
– When was it
– Where was it
– What was said
Discussion
The third section was a bit difficult. The questions were related to the second section but they were difficult to understand.