This is a model response to a Writing Task 1 topic from High Scorer's Choice IELTS Practice Tests book series (reprinted with permission). This answer is close to IELTS Band 9.
Set 3 Academic book, Practice Test 12
Writing Task 1
You should spend about 20 minutes on this task.
The bar charts below show the prevalence of obesity among boys and girls aged 12 to 19 years by ethnicity, in the United States for the years 2004 and 2014.
Summarise the information by selecting and reporting the main features, and make comparisons where relevant.
You should write at least 150 words.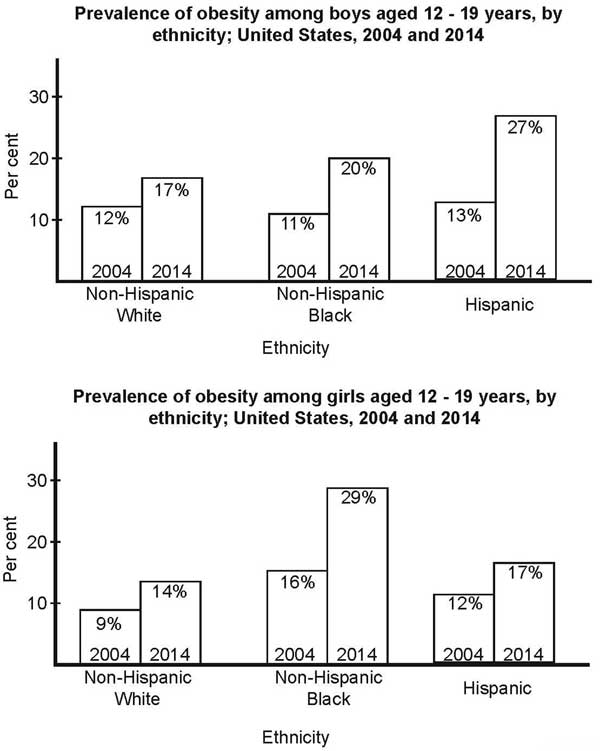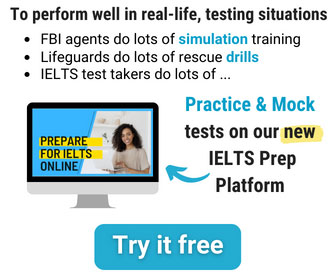 Sample Band 9 Report
This report refers to two bar charts. The first gives data on obesity in boys by ethnicity between the ages of twelve and nineteen in the United States for 2004 and 2014, and the second gives the same data for girls.
Overall, it is clear that in both demographics the percentage of obese teenagers increased by 2014, with Hispanic boys and Non-Hispanic Black girls being the most at risk.
In boys, the obesity figures for 2004 were similar for all three ethnicities given, at 12, 11 and 13 per cent for Non-Hispanic White, Non-Hispanic Black and Hispanic respectively. In 2014, these figures rose to 17, 20 and 27 per cent for the same ethnicities. All the figures for 2014 are significantly higher compared to 2004, especially the last, with over a quarter of this ethnic group being classed as obese.
In girls, the obesity figures for 2004 were similar to boys for Non-Hispanic White and Hispanic, at 9 and 12 per cent respectively. The figure for Non-Hispanic Black was significantly higher for girls at 16 per cent. In 2014, Non-Hispanic White and Hispanic both rose 5 per cent and remained less than their male counterparts. Non-Hispanic Black girls, however, rose to 29 per cent, which is the highest figure in both charts.
Go here for more IELTS Band 9 Reports