Write a letter to an English-speaking friend. In your letter
– explain why you changed jobs
– describe your new job
– tell him/her your other news
Dear John,
I am writing to let you know that I finally got a Software Engineer position in Google. I am so happy to share this news with you. As I told you earlier, my previous job was so me. I kept working on fixing uncountable bugs of an existing system. Thus I started seeking new job opportunities 2 months ago.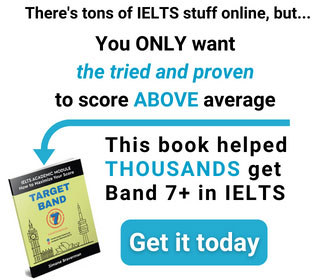 Since I walked in Google's office during my first interview, I immediately knew that this was my ideal work place. My major responsibility is tuning search results on several products. The most exciting thing is that my supervisor is a pioneer in this area around the world. I believe that I can get enormous cutting-edge knowledge from him.
Furthermore, I have bought a new house near my office. I invite you visit next month if you are free at that point of time.
With best wishes,
Michael
This letter covers the task prompt fully. It has the right structure and its level of formality is suitable for a personal letter. The vocabulary and sentence structure is fine. The letter could have achieved a higher band score if it wasn't for the errors (mouse over the words in blue will show suggested corrections). Seems worthy of Band 8.
Click here to see more IELTS letters of band 8
boring for
Google
would love to
to