You have recently moved to a different house/apartment. Write a letter to an English speaking friend. In your letter:
– Explain why you have moved
– Describe the new house/apartment
– Invite him/her to pay you a visit.
Dear Amber,
I hope this letter finds you and your family all well. I'm writing to tell you that I've just moved to a new apartment.
As you know, my old apartment needed to be renovated, but the landlord refused several times to allocate money for . Also, quite small for my family to live in as it one bedroom only. At present, I have 2 children, who need 2 more bedrooms, a study room, and a wider area to play in.
My new apartment consists of 3 bedrooms, a comfortable living room, and a wonderful terrace, where my children can play safely. I've a suitable study room, where I can work in a quiet environment. All the interior, the paint on the walls and ceramic floors are a marvelous condition, so no more maintenance is needed.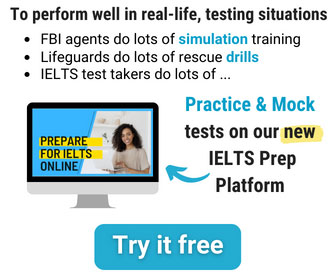 It'd be a great idea with your family next weekend to see it. Let's spend some exciting moments together and enjoy watching new movies in the living room. and let me know as soon as you can.
Please pass on my best wishes to your family.
All the best,
Maria.
All the requirements of the task were covered well. The bullet points were all sufficiently addressed. The ideas were presented in a logical order and all aspects of cohesion were taken care of well. The paragraphing was handled suitably and appropriately. Some more advanced vocabulary was used in a clever way, with only occasional errors or inaccuracies in word choice. Most sentences are error-free. Overall, seems worthy of Band 8.
Click here to see more IELTS letters of band 8
using 'this purpose' here will help you avoid repetitive use of 'renovation' and 'renovated'
it was becoming
had
in
for you to come
'Why don't you think of it' would sound more polite