You have bought a new laptop computer and in a few days of purchase discovered a major flaw. Write a letter to the company. In your letter
– introduce yourself
– explain the situation
– say what action you would like to company to take.
Dear Sir/Madam,
My name is Chris Browne and I am writing you to express my dissatisfaction with a laptop computer I bought in your store four days ago.
As soon as I turned on the computer, I realized that Windows operating system was not installed in it, the offer said it was included. In addition, I chose a gray laptop and the one I received black. Moreover, the default language of the laptop is and I haven't been able to change it to my native language, which is English. To make matters worse, the memory specifications of this laptop are not the same as the ones that I read in your catalog.
I definitely need this situation to be solved as soon as possible. I made the decision to buy the laptop at your store, because of previous good recommendations some friends of mine gave me about your store. However, after this experience, I feel deceived.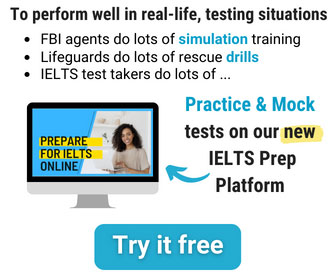 I would like you send me the laptop I first chose at your store, including all the specifications shown in the offer. If I don't get a quick response to my request, I a full refund of the payment I already made.
Thanks in advance for your response.
Yours faithfully,
Chris Browne
This is a good letter, all it need is a little more attention as there are certain language inaccuracies (see comments underlined in blue). Overall, this looks like a Band 7 letter.
Click here to see more IELTS letters of band 7
even though
was
Japanese
to
as
will demand