While recruiting a new employee, the employer should pay more attention to their personal qualities, rather than qualifications and experience. To what extent do you agree or disagree? Give your opinion and include relevant examples.
Recent decades have witnessed a burgeoning growth of numerous industries; therefore, recruiting the right person for the position is crucial to the development of enterprises. But how do we determine if a person is the best fit? Advocates of conventional recruitment methods opine that this candidate must have sufficient experience and qualifications needed for that job. Nevertheless, some people argue that candidates' personal qualities cannot be ignored. In my view, both components are of equal importance.
To begin with, the conventional approach of checking potential workers' qualifications via their resumes, LinkedIn profiles, issued qualifications and certifications from authorised organisations is vital. Apparently, whenever we submit a job application, we are always required to attach a CV while a cover letter is optional. Without a decent qualification, even if that candidate's personal characteristics are suitable, the enterprise will need to carry out lots of skill trainings eventually.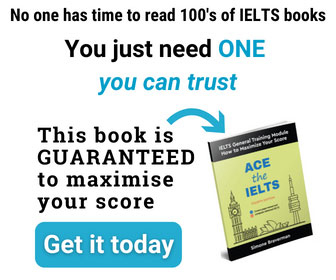 On the other hand, occasionally during an interview some HR officers ignore the significance of assessing how candidates' individual qualities can fit in the company. Employers should assess not only candidates' qualifications but also their enabling skills, ethics and value propositions. The more an employee's personal qualities fit in a company's culture and values, the more he or she is motivated to contribute to that company's vision. KPMG is a great example of evaluating candidates' personal qualifications and skills by utilising a game-based assessment process, followed by a video interview. This methodology enables a comprehensive assessment, and is embraced by many companies nowadays.
To summarise, employers should assess both personal characteristics and formal qualifications when recruiting people as each of these elements has its own vital contribution to make in talent-seeking enterprises.
This response covers the topic well. The writer's position is clearly expressed and supported by an example, the use of paragraphing makes this essay organised and easy to follow. Linking words are used appropriately. The use of complex sentences and advanced vocabulary is impressive. Overall, this essay is likely to score Band 8 in IELTS.
Click here to see more IELTS essays of Band 8