November was a very good month for many test takers, and in particular for the 7 high scorers who won in our IELTS results competition. They received band scores ranging from 7 to 8 – a real reason for celebration!
Congratulations to:
Academic Module – 1st place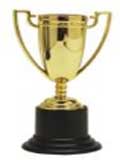 Rehan Gamage from Sri Lanka, Band 8
Kauser Dahegamia from India, Band 8
Hafiz Haseeb from Pakistan, Band 8
Mayank Jalan from India, Band 8
Academic Module – 2nd place
Karandeep Singh from India, Band 7.5
Swathi Raveendran from India, Band 7.5
Academic Module – 3rd place
Sumeet Makwana from India, Band 7
IELTS Results such as these take people one step closer to their dreams. These IELTS scores mean people can study or work in a country they have chosen, and give themselves and their families a better future. To mark this happy occasion we are sending certificates of achievement to our winners' email addresses. Winning IELTS results will be displayed in the IELTS-Blog hall of fame – so if YOU won, please feel free to show them off to your friends!
We're always trying to find out from the winners how they did it. Often it turns out they used IELTS-Blog's books and services – this was the case with Rehan Gamage (Band 8), whose success story was published on IELTS-Blog.
We'd like to ask the winners – please be kind to the other test takers who are still preparing for their IELTS exams. Do share your stories and tell us how you studied, and what helped you achieve success in IELTS. Any useful tips will be shared on IELTS-Blog.com, so everyone can use the same technique and get a better score in their own exam this month.
P.S. IELTS results competition runs every month, and everyone is welcome to participate. Learn how to enroll here.