IELTS Band 8 is a score many test takers dream about and work very hard for. This remarkable result that Rehan achieved in short 5 weeks of preparation was the reason for his email to us, which made our entire team very happy: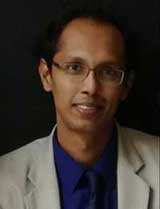 "I sat for IELTS Academic in October in Sri Lanka, and was able to achieve an overall band 8 score (Listening-9, Reading-8.5, Speaking-7, Writing-7).
IELTS-Blog.com and 'Target Band 7' book were great assets to help achieve my target in the first attempt. Furthermore, feedback provided for self-recorded speaking test by IELTS-Blog.com teachers has enabled me to improve my weakest component, which was speaking.
Thank you very much IELTS-blog.com team."
We were far too curious to leave it at that. Experience shows that advice from people like Rehan can make a huge difference to other test takers, and he kindly agreed to a short interview. Here is what we learned – and remember, reading Rehan's advice is just the first step, but implementing what you learned is the more important step, and the one that will give you great results.
IELTS-Blog.com: How did you hear about our website and the book 'Target Band 7'?
Rehan: I encountered your book while I was searching for a Band 7 book at a library (British Council Library). Then the book directed me to your website.
IELTS-Blog.com: Did you try other websites or books before IELTS-Blog.com and 'Target Band 7'? What websites/books?
Rehan: IDP IELTS essentials YouTube channel, IELTS-Liz YouTube channel and a book 'Improve your skills-Writing for IELTS with answer key' by Stephanie Dimond.
IELTS-Blog.com: Was this your first IELTS test?
Rehan: Yes.
IELTS-Blog.com: How long did you prepare for IELTS?
Rehan: 5 weeks.
IELTS-Blog.com: How did you organise your exam preparation, did you have a study plan?
Rehan: Yes, the plan suggested at the end of 'Target Band 7' book.
IELTS-Blog.com: What features/parts/topics of ielts-blog.com did you find helpful? How did you use them?
Rehan: Speaking and writing tests samples were the ones I used mostly. Furthermore, after finishing listening activities I listened to those audios again and again.
IELTS-Blog.com: How did you use the book 'Target Band 7' in your preparation?
Rehan: The book is exceptional. Even though it's a relatively small book, all the key points are summarized nicely. I went through most of it within couple of days. More specifically, speaking test sample questions and writing tests helped me a lot.
IELTS-Blog.com: Your Listening score is the perfect 9. How did you achieve that?
Rehan: Always focus on spelling to prevent losing marks unnecessarily.
– Get familiarized with audios by listening to them even after finishing the test.
– Listen to good English (BBC podcast) daily.
– Be aware of traps in the listening tests such as answer is not the first sentence, but the second, especially when they are talking about prices.
– Practice to forget about the things you missed in a one section and divert the attention to next one quickly.
– Practice, practice and practice.
IELTS-Blog.com: Speaking was your weakness. How did you overcome that and achieve Band 7?
Rehan: I practiced answering sample speaking test questions in the book, recorded myself and listened.
– Got my speaking recording assessed by the IELTS-Blog.com teachers who revealed few important errors which I've being making (self correction and long pauses).
– Listening test audios were saved in my tab and I listened to them repeatedly while traveling.
– English was used to communicate with others as much as possible.
– I purposefully listened & watched only the English media.