Prepare to be impressed as we reveal the winners of IELTS Results competition in November 2020! Seven people from four countries (Ghana, India, Nigeria and Sri Lanka) achieved the highest IELTS scores in the competition.
On behalf of the entire IELTS-Blog.com community, we would like to congratulate our high achievers:
Academic Module – 1st place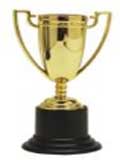 Damandeep Singh Gill from India, Band 7.5
Uday Sharma from India, Band 7.5
Benjamin Okyerefo from Ghana, Band 7.5
Academic Module – 2nd place
Jaskomalpreet Kaur from India, Band 6.5
General Training Module – 1st place
Prashika Bhashini De Silva Pettagam from Sri Lanka, Band 8
Nihal Parakattu Zubair from India, Band 8
General Training Module – 2nd place
Oluwasegun Joseph Ojurongbe from Nigeria, Band 7.5
Congratulations! Head over to our Instagram where we celebrate 7 success stories, and join the fun! Winners will also receive their special certificates via email, and winning IELTS results will be displayed in the IELTS-Blog hall of fame – so if you won, please feel free to show them off to your friends!
How did they score so well?
We would love to hear from them! Their scores are a great inspiration, and their advice can help everyone achieve similar results. Any tips they wish to share, as soon as we get them, will be posted on IELTS-Blog without delay, so everyone can use the same technique and get a better score in their own exam.
P.S. IELTS results competition runs every month, and everyone is welcome to participate. Learn how to enroll here.