Today we'd like to share with you some IELTS tips that helped Rizwana achieve IELTS Band 8 overall, with the perfect 9 in Speaking. Rizwana lives in India, her first language is Hindi, and here are a few things she did to get Band 8 in her IELTS exam: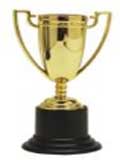 "Listening – I got band 8 in this section. For scoring well in listening section, CONCENTRATION is the primary skill. There will be many distractions around you in the examination hall but just do your own thing. For this section, the moment your mind or eyes wander, you miss one or two questions for sure. That is a personal experience. And if you are not a native English speaker, the best strategy to improve your listening skills would be to watch English movies. Honestly guys, this helped me a lot.
Reading – I scored a 9 here. The two main reasons behind this are, I maintained a good pace from the beginning to stop missing out on any portion of the test due to time restraint and I tried to maintain 100% accuracy by reading the passage carefully and simultaneously viewing the questions. I double checked every answer as I moved forward in the test and didn't leave checking of the answers until after completing the test, because we may not have enough time then.
Writing – I scored band 7 here. Although I had gone through some of the common writing topics given in IELTS official guide, the topic that I got during my exam was a surprise. As we have to write our essay in support of or against the given Statement (Topic), we should be sure that whatever side we take we should have enough points to form a strong and logical argument. So, I started with noting down the points that I could use while agreeing or disagreeing with the given Statement. And based on the number of strong points and reasoning, I moved ahead with my essay.
Speaking – I scored band 8 in this section. The speaking test was just a sort of usual conversation for me. I had practiced speaking on some suggested topics for a few times in front of mirror. Besides working on my tone, I also practiced adding better vocabulary to my conversations. The thing to remember while during your Speaking test is to agree or disagree with the assessor. That is, even if you do not agree with them on some point, present your own views politely and acknowledge their point of view as well. Never be too defensive or strong in your speech. Take it lightly.
Finally, the thing about IELTS is that if you are calm and focused during the test, you will do your best.
All the Best!"