Some people get their target score in IELTS in the very first attempt. Dr. Afroza Shameen is not one of them. You may remember her name from our monthly results competition, that she won in July. Dr. Afroza didn't have a lucky break, she didn't get her Band 8 by accident – she worked hard on it. But during her preparation and several IELTS attempts she learned many important lessons, that she is willing to share with everyone – hoping that it will help you, too.
Dr. Afroza and I met through email when she wrote to me after her 3rd IELTS attempt, and she struggled to get Band 7 back then.
But listen to what she has to say now:
"Wow, Simone, I'm really excited to share my experience with you and other IELTS candidates. First I would like to thank you for choosing me as one of IELTS winners.
My target was band 7 in each section but, oh my God, I achieved 8. It's true that I took IELTS a few times and couldn't get the desired score. Started to blame my luck – but the real problem was in my study pattern. Getting a good score in IELTS is not a matter of luck. One has to practice and there is no alternative to practice. Ultimately I've reached my goal after that realization.
I recommend all series of Cambridge books 1-8, I found tips in Target Band 7 book helpful, and an invaluable information from the website www.ielts-blog.com.
Listening
1. Students should have a good idea about the questions' pattern and their problem. In 4 sections of listening there are same types of questions. For listening practice Cambridge books are enough. I practiced those until I got 40 out of 40, and I made sure I understood the answers.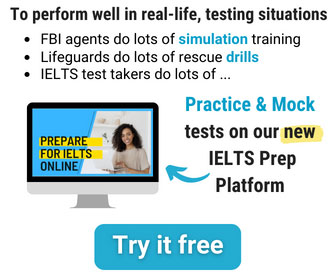 I had a spelling problem (especially in the listening section), sometimes I found that task type confusing. So I practiced a few spelling questions, and I noticed that the spelling questions pattern is quite similar – there is either a name of month, a day of week, academic subject, or parts of human bodies. I practiced in spelling the listening answers from IELTS books. It may sound strange, but really helped me. For better listening score you just need practice and deep concentration.
2. Listening to BBC news, podcasts, watching English movies also helped me to achieve my goal. Every day I listened to 3 podcast from BBC and British council learn English website which has also helped me to learn new vocabulary.
Reading
1. In my first few attempts I got Band 6 to 6.5 in reading and was bitterly disappointed. I started to look for my weak points. I could understand the whole passage but when I went through the questions it usually took too much time to find the answer.
My reading speed was poor and I started to enhance it. My technique was to read 3 reading tests, meaning 9 passages, thoroughly without looking at their questions; I underlined the new words and learned the meaning continuously for 2 weeks.
After 2 weeks I noticed that I could finish a passage with proper understanding within 5 minutes. By practicing my technique I scored 8.5! It's true that for answering a question you don't need to read the full passage, but you need to find the right answer within limited time and for that one must know how to read quickly.
2. I found good tips on reading in the book Target Band 7."
We will continue and post the rest of Dr. Afroza's tips tomorrow. Stay tuned.