IELTS test in New Zealand was described by PG, whom I'd like to thank on behalf of all readers of IELTS-Blog. Here is what PG remembered:
Listening test
Section 1: About a dinosaur park.
Section 2: About a marine desert students were taking a trip to.
Sections 3, 4: Do not remember, unfortunately.
Reading test
Passage 1: About different measures that were taken by scientists from time to time to check efficiency.
Questions: Diagram labeling.
Passage 2: Different senses of taste.
Passage 3: How active sports was related to our mental faculties, a very descriptive and technical piece.
Writing test
Writing task 1 (a report)
We had a graph about four tourism-related industries and their employment opportunities over a 5 year period
Writing task 2 (an essay)
Why teenage criminals are on the rise world-wide? What are the causes and possible solutions?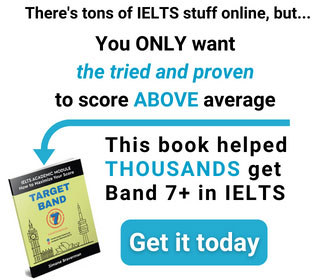 Speaking test
Interview
– Do you work / are you a student?
– What kind of training did you have to undergo?
– Do you like vegetables?
– Did you like them when you were younger?
– Is fresh produce readily available where you live?
– Did you love reading as a child?
– Do you like reading now?
Cue card
Talk about sports that is popular in your country, you should say
– how did you first learn about this sport?
– is is easy to play this sport?
Discussion
– Why do some people do dangerous sports?
– Do you find amount of sports shown on TV excessive?
– Should there be a regulation on sports shown on TV?