Hey, you're new here! I love new people, welcome.
You may want to subscribe to IELTS-Blog and get all the updates via email or via RSS feed. Thanks for visiting!
The speaking questions below were shared by C who recently took an IELTS test in the UK.
Speaking test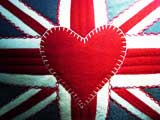 Interview
- What is your full name?
- Where do you prefer to live, in a house or a flat? Why?
- What is your favorite place in your house? Why?
Cue Card
Describe a beautiful place of nature that you want to visit. Please say
- Where is it?
- Whom are you going with?
- What can you see there?
Discussion
- How can we preserve places of natural beauty?
- How can we protect places of natural beauty?
- Do you agree that mining should be prohibited in these areas?
- How can we stop people from destroying these places?
- How can we add more natural beauty to the city?
Related posts:
Get a self study book, for Academic click here, for General here.

Subscribe to IELTS-Blog.com via RSS or via email