An IELTS test taker from Sri Lanka remembered the following Writing and Speaking questions:
Writing test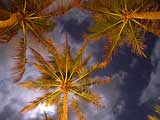 Writing task 1 (a letter)
You have recently faced a problem at the airport. An employee of the airport helped you with this matter. Write a letter to the airport manager and say
– What was the problem?
– How did that person help you?
– Suggest the manager to praise this employee in some way.
Writing Task 2 (an essay)
Nowadays many adults play video games. Is it a good or a bad development? Give your opinion and include relevant examples from your own experience.
Speaking test
Interview
– What is your full name?
– Can I see your ID?
– Where are you from?
– Do you work or study?
– What do you do for work?
– Can you describe your job?
– Why did you choose to do it?
Cue Card
Talk about a high-rise building that you know. Please say
– Where is it located?
– Why do you like it?
– What is so special about this building?
Discussion
– Do you like your vacations?
– Do you prefer to stay at home or to travel during your vacations?
– What is the reason for it?