Thanks to B who took the IELTS test in China we can share the Writing and Speaking questions from a recent exam:
Writing test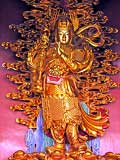 Writing task 1 (a letter)
You recently travelled to another country and stayed with your friend, write a letter to him/her and say
– How do you feel about this trip?
– What did you do recently after coming back?
– Invite him/her to visit you.
Writing Task 2 (an essay)
Many people spend a lot of time using communication technology. What are the reasons for this? What is the impact on the relationships with their families and other people?
Speaking test
Interview
– What is your full name?
– Can I see your ID?
– Do you work or study?
– Where are you from?
– How do you feel about living there?
– Is there anything you dislike about this place?
– Do you like shopping?
– What specific shopping center do you like to go to?
Cue Card
Talk about a destination you have recently gone to far away from home. Please say
– When and where did you go to?
– Whom did you go with?
– How did you feel about the place you travelled to?
Discussion
– Do you think people like to travel far away from home? Why?
– What's the difference of travel today compared to the past?
– What means of transportation do people prefer while travelling? Why?
– Do you think new trains are more environmentally friendly compared to the older models? Why?
– What amenities do the new trains have?
– Some people like to stay in the same place all their life. Why?
Get a self study book, for Academic click here, for General here.
Subscribe to IELTS-Blog.com via RSS or via email