Our friend I. took IELTS in Nigeria and remembered the following questions:
Writing test
Writing task 1 (a letter)
You have a job that you want to leave. Write your employer and say
– Why do you want to leave?
– When do you want to leave?
– What did you like or dislike about the job?
Writing Task 2 (an essay)
Many people find it difficult to speak in front of and to present to an audience. It is believed that this skill should be taught in school. Why is this important? To what extent do you agree or disagree with it?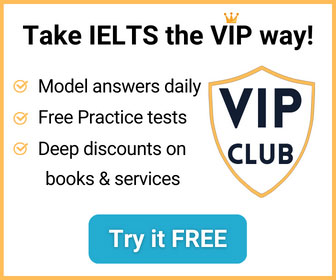 Speaking test
Part 1 (Interview)
– What is your full name?
– Can I see your ID?
– Where are you from?
– Do you work or study?
– Where do you work?
– Do you like your job? Why?
– What do you like more, the job or the people you work with?
– Do you like listening to your own voice?
– Did it change a lot since your childhood?
– Why did it change, in your opinion?
Part 2 (Cue Card)
Talk about a particular day when you looked up in the sky and saw something special. Please say
– What did you see in the sky?
– What effect did it have on you?
– When was it, and where were you?
Part 3 (Discussion)
– Who were you with?
– Why do people study the planets today?
– Were there any changes in the way people study planets now, compared to the past? Why?
– Why wasn't astronomy taught in schools in the past?