Three IELTS test takers from Ireland, Kuwait and Saudi Arabia (thanks P, A and R!) remembered the following information about their exams:
Listening test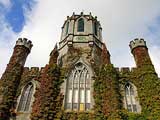 Section 1. A conversation between a construction company representative and a customer.
Section 2. About ways to become a millionaire.
Section 3. A description of three different kinds of sharks.
Section 4. A holiday plan, including sightseeing and places to visit.
Reading test
Passage 1. The history of pencils.
Passage 2. About different kinds of parrots.
Passage 3. About children, literature and education.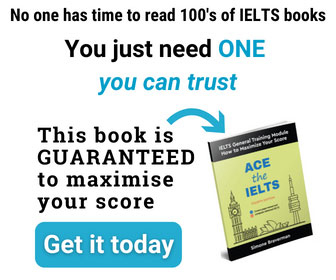 Writing test
Writing task 1 (a report)
We were given a diagram showing the process of production of electrical energy using both black and brown coal. We had to write a report on energy production and loss using these two energy sources.
Writing task 2 (an essay)
Some people think that our behaviour, customs and traditions are no longer relevant, and have to change due to the influence of modern ways of life. Do you agree or disagree? Include any relevant examples in your response.
Speaking test
Interview
– What is your full name?
– Can I see your ID?
– Where are you from?
– Do you work or study?
– What do you do?
– Do you like your job?
– Do you like wearing comfortable or fashionable shoes?
– How often do you buy shoes?
– What kind of shoes are convenient for you?
Cue Card
Describe a nice conversation that you had with someone you know. Please say
– Who was that person?
– Where was it?
– What were you talking about?
Discussion
– Why did you like that conversation?
– Nowadays what do men and women like to talk about?
– Why do people feel nervous when talking in front of a big audience?
– Do you think the use of pictures and graphs helps during public speaking?