O recently took the IELTS Speaking test in Nigeria and remembered being asked the following questions:
Speaking test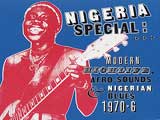 Interview
– What is your full name?
– Can I see your ID?
– Where are you from?
– Do you work or study?
– What do you do?
– Where do you live now?
– Is it far away this centre?
– Can you describe your hometown?
– Do you like to travel long distances?
– Would you like to fly to space?
Cue Card
Describe a public place that you have visited recently. Please say
– What is it?
– Where is it?
– When and with whom did you visit it?
Discussion
– Did you like that place? Why?
– Do you like visiting public places?
– Do people enjoy vising public places, in your opinion?
– Do you prefer living in a big city or a small town? Why?
– Do you think people feel lonely in the cities?
– Why is that?
– Should public parks be free in cities? Why?
– Do you think public parks are better than private ones?
Get a self study book, for Academic click here, for General here.
Subscribe to IELTS-Blog.com via RSS or via email