The Speaking questions below were shared by H who recently had an IELTS exam in India.
Speaking test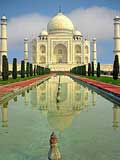 Interview
– What is your full name?
– What shall I call you?
– Do you work?
– Was this the job of your choice?
– What training was given to you for this job?
– Do you like meeting people?
– Where do you meet new people?
– Do you read books?
– What kind of books do you read?
– Have you given books to as a gift to anyone?
– Does reading help to improve your foreign language skill?
Cue Card
Describe an occasion or event when you were congratulated. Please say
– What was the occasion?
– When was it?
– Who was congratulating you?
– How did this make you feel?
Discussion
– Do you think people need to be recognized for their achievements?
– Do awards and encouragement help people?
– What is the role of talent in an individual's achievement?
– Do you think talent is important?
– Do countries contribute towards development of talented people?
– In you opinion is individual achievement more important than collective effort?
– Where do you think collective effort is important?
Get a self study book, for Academic click here, for General here.
Subscribe to IELTS-Blog.com via RSS or via email