Our friend S took the IELTS Speaking test in Canada and was asked the following questions:
Speaking test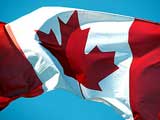 Interview
– What is your full name?
– Can I see your ID?
– Where are you from?
– Do you work or study?
– What do you do?
– Do you like your job?
– Will you do this job in the future?
– Have you ever visited a museum?
– Did you read any history books?
– Is colour important when choosing your clothes?
– What colour is your favourite? Why?
– When do you wear dark or light clothes?
– Which colour you definitely would not choose for your house? Why?
Cue Card
Talk about a house that you would like to have in the future. Please say
– What would it look like?
– Where would it be located?
– What would be special about it?
Discussion
– Why would you like the house to be in that place?
– What are the advantages and disadvantages of both apartments and houses?
– Should the government take responsibility for providing homes for disadvantaged people?
– What types of houses are poplar in your country? Why?
Get a self study book, for Academic click here, for General here.
Subscribe to IELTS-Blog.com via RSS or via email