Want to tell me what your IELTS exam was like? It's easy – click here and fill your story in. Thanks for sharing, your help is much appreciated!
Here's what P. from Vietnam told me about his exam last Saturday:
Listening
Section 1: Filling a form for a child to learn piano. My first 3 answers were piano, guitar, and drum. Oh my God, I almost forgot how to write the word guitar. Luckily, my guess was right.
Section 2, 3 and 4: I don't remember exactly. But there were more multiple choice questions than last time.
Section 4 is about the impact of food on learning.
Reading
It was more difficult than the last time. There were 2 kinds of matching: matching heading and matching task in the test. It also had summary completion, multiple choice and familiar kinds of questions in IELTS test.
I don't remember clearly about the content, just that it was about ancient human.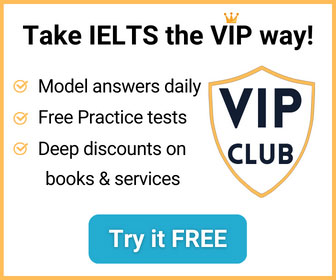 Writing
It was really difficult.
Task1 (Report)
They gave us 2 pie charts with different subjects, one is about Types of Language Training for Employees and the second one is about Purposes for learning a foreign language. But they asked me to compare and contrast since the 2 charts had nothing in common.
Task2 (Essay)
I can't remember the topic very well because I didn't understand it myself. It is about laws and society.
Speaking
I did a poor job because the examiner this time was difficult. Moreover, the candidate right before me did better job than me.
I was asked about tourism and had nothing to say about it, therefore, I answered like a crazy man.
Did you like this update? I get them almost every day – subscribe and read future updates seconds after they've been published.