This update arrived from Australia where our friend S had his General IELTS exam. Thanks, pal!
Reading test
My performance in the Reading test was affected by the fact that all of the questions were of either one of these two types:
1) True/False/Not given type – they were very tricky
2) This task I have seen for the first time, there were 22 sentences given and we had to find them in the text. The sentences were written in such an odd way that I couldn't get them done easily.
Writing test
Writing task 1 (letter)
You have to leave your current job. Write a letter to your manager explaining your reasons for leaving and what did you like about this job.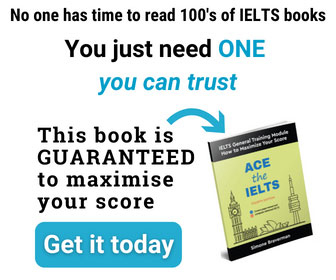 Writing task 2 (essay)
Some schools prefer to have uniforms for there students, however the students prefer to not have a dressing code. Discuss, what is your opinion?
Speaking test
The interview was as usual – general questions, the cue card was about different phases of life and which I enjoyed the most, and then there was a discussion of the same matter.