Your Manager has asked you to do a presentation at the upcoming training session. Write a letter to your manager and say
– What is the topic of presentation?
– What is the benefit of conducting a session on that topic?
– What are your requirements for conducting this presentation?
Answer
Dear Mr. Smith,
I am writing to inform you about the details of the presentation that you asked me to prepare for our staff at the upcoming training.
I decided to make 'Negotiation Skills and Techniques' the main topic of this presentation because I believe that it is one of the foundation skills for any sales representative. My presentation will include many case scenarios and examples since I would like to provide our attendees with practical experience during the session. In addition, I intend to conduct a quiz at the end of the session to evaluate the knowledge our colleagues gained from the talk and their understanding of the material I delivered.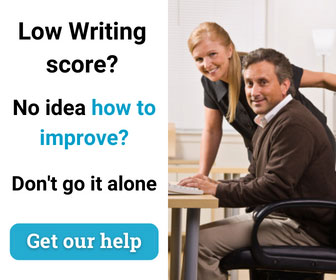 The reason why I feel our staff would benefit from this particular training is that our company, WorldMed, is one of the largest pharmaceutical corporations in the world, and has always put emphasis on improving skills of its employees. Advanced negotiation skills will help our sales representatives secure new business for the company. Consequently, the sales volumes of our products are likely to increase due to the higher number of contracts with our company's key customers.
For the presentation to be effective, I would need to spend one hour delivering the training and another 15 to 20 minutes conducting the quiz. A sizable meeting room with a projector and a large screen will be required, as well as stickers of 3 different colours. These will be used to divide the audience into three teams to increase their interaction during the presentation.
I am looking forward to hearing from you.
Yours sincerely,
Scott Wood
This letter covers the entire task statement (one paragraph per bullet point). The information is presented in an organised manner and there is a clear and logical flow of ideas. As this is a business letter, the use of formal vocabulary is appropriate. The writer demonstrated good control of grammar and varied use of sentence structures. Overall this letter seems to be worthy of IELTS Band 8.
Click here to see more IELTS letters of band 8