Some people think it is better for children to grown up in the city, while others think that life in the countryside is more suitable for them. What are the advantages and disadvantages of both places?
Living in the rural area is the best option for children by a group of people, while others believe that cities offer more opportunities. In my opinion, if the city offers security and green areas, I agree it is a better place to raise the next generation some advantages both sides.
Firstly, the countryside in touch with nature, taking care of animals and helping with the gardening. Because of that, they learn how to protect the environment and to live without any technological equipment. Besides that, they have more freedom to play outside the house without any security worries, whereas in the city they are kept at home smartphones and computers for this reason. On the other hand, schools usually have lower quality and it is hard to find extracurricular classes. Therefore, children difficulties trying to develop their abilities besides the school curriculum.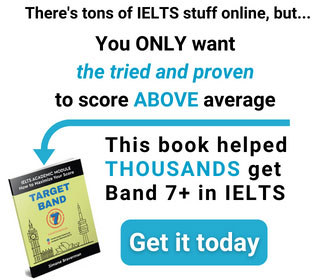 However, schools at metropolitan areas tend to have better quality and offer all kinds of activities. Even if there is a sport or an art course that the institution does not offer, it is possible to look for it in another place around the city. As a result, all children's talents and passions can be easier to develop. On the other hand, security, pollution and contact with nature are issues that we have to worry about. The better option would be a city with an excellent quality of life where children could play in parks and gardens.
To sum up, growing up in the countryside can be very positive for someone's childhood, but the city will usually offer better opportunities for their talents' development.
This is a well written essay. It talks about all parts of the task and the arguments and ideas are extended and supported by some examples. The information is sequenced in a logical way and most of the ideas are linked using appropriate connective words. The choice of vocabulary is suitable to express the meaning of the writer, though in some instances word choice can be improved further (mouse over the words underlined in blue shows suggested corrections). Most sentences are error-free and demonstrate various levels of complexity. Overall this essay seems good enough to deserve IELTS Band 8.
Click here to see more IELTS essays of Band 8
'thought of as / considered' are better word choices here
the linking word 'while' should be used here, as in 'while enjoying'
'of' is a better choice of preposition here than 'from'
'lets children be' or 'allows children to be' are the correct forms
'and driven towards using' is a clearer way to say this
'face' is a better word choice here
'lack of' is a more appropriate way to say this