"The only place where success comes before work is in the dictionary", said Vidal Sassoon, and you are just about to meet four people whose experience proves his point. How do we know? Because a great IELTS score isn't different from any other significant achievement in life. You have to work for it, but then you get to truly enjoy it!
With great pleasure we present the winners of IELTS results competition in September 2021:
Academic Module – 1st place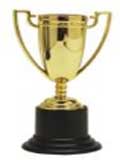 Elham Rashidpour from Iran, Band 8
General Training Module – 1st place
M. V. from India, Band 8.5
General Training Module – 2nd place
Ishneet Kaur from India, Band 8
General Training Module – 3rd place
Katayon Saeb from Iran, Band 7.5
Congratulations on your success! To celebrate your achievements we are sending your special certificates to your emails. Winning IELTS results will be displayed in the IELTS-Blog hall of fame – so if you won, please feel free to show them off to your friends!
How did they score so well?
We are proud to share that M.V. used our new website, PassIELTSonline.com. We created it especially for people to practice for the computer-delivered IELTS while using a very similar interface to the real test. By doing that, not only do you perfect your skills, but also familiarise yourself with all the possible actions and features of the IELTS website. When nothing can surprise you, you are in a very good place!
M.V. practiced on PassIELTSOnline.com and is convinced that it helped him get the fantastic overall Band Score of 8.5 in the computer-delivered IELTS. "I am thankful for your service and also for giving me access to computer-based module. I would be honored to help you and the team out in any possible way", he said.
We are expecting to hear from all of the winners, and as soon as we get their tips, we will post them on IELTS-Blog.com. Learning from other students' experience is a great shortcut that everyone could use. The first IELTS results competition we held 13 (!) years ago was our very first step towards connecting successful test takers with everyone else. Winners have obviously done a lot of things right, and by sharing their tips, 'secrets' and advice they are helping thousands of others achieve great results in IELTS. IELTS-Blog.com is proud to be the channel for the experience and wisdom of high scorers to reach every IELTS test taker in the world!
So if YOU got a high score in IELTS, no matter when – this month, last month, a few months ago – we want to hear from you! We would like to extend our warm invitation to everyone who is happy with their IELTS score. Take part in our IELTS results competition today, and share your IELTS tips when you win!