Overcoming adversity has become second nature to IELTS test takers lately. For over a year now the situation in the world hasn't been making things easy for people who wish to study or work in another country. This is why it is especially inspiring and encouraging to see IELTS candidates defy the odds and achieve success, in spite of all the obstacles thrown in their path!
Today we are celebrating the success of 7 bright sparks, so put your hands together and give them a round of applause!
Academic Module – 1st place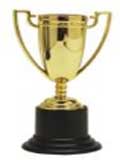 Kira Kondratkova from Russia, Band 8.5
Academic Module – 2nd place
Amanda Tan from Malaysia, Band 8
Academic Module – 3rd place
Negin Momayezan Marnani from Iran, Band 7.5
Kundai Nhongo from Zimbabwe, Band 7.5
Dev Bhardwaj from India, Band 7.5
General Training Module – 1st place
Asanka Ranasinghe from Sri Lanka, Band 8
Pardeep Kaur India, Band 8
Congratulations! Head over to our Instagram where we celebrate seven success stories, and show them your appreciation! Winners will also receive their special certificates of achievement via email, and winning IELTS results will be displayed in the IELTS-Blog hall of fame – so if you won, please feel free to show them off to your friends!
How did they score so well?
It is always a pleasure to see our students do well in the test – Kundai Nhongo (Band 7.5) used our book 'Target Band 7' to boost her exam performance, and Asanka Ranasinghe (Band 8) used our writing correction service to improve her writing. As for everyone else – we would LOVE to learn what worked for you! We contacted all the winners and hopefully they will be able to share their best exam tips with everyone. There is so much you can learn from successful test takers, their experience is invaluable because it saves you so much costly trial and error!
If YOU got a high score in IELTS, no matter when – this month, last month, a few months ago – we want to hear from you! We would like to extend our warm invitation to everyone who is happy with their IELTS score. Take part in our IELTS results competition today, and share your IELTS tips when you win!