There's no denying that 2020 was a hard year. Most of us were trying to just get through it and hoping for a much better 2021. Today we are about to introduce 7 people for whom 2021 will most definitely be a great year, because of the IELTS results they got at the very start of the year!
The seven winners of our January 2021 IELTS Results competition round come from six different countries and speak seven different languages. The one thing they have in common is their determination for success, which resulted in some remarkable scores. And the winners are…
Academic Module – 1st place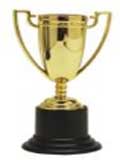 Khamdam Kadirov from Uzbekistan, Band 8
Academic Module – 2nd place
Malavika Sudarsanan from India, Band 7.5
Samer Mohammed Qasem Hussein from Yemen, Band 7.5
Asanka Aruna Kumari Ranasinghe from Sri Lanka, Band 7.5
General Training Module – 1st place
Hongzhi Ren from China, Band 8.5
General Training Module – 2nd place
Jagdish Kaur from India, Band 8
General Training Module – 3rd place
Shahlo Tursun-Zade from Tajikistan, Band 7.5
Congratulations! Head over to our Instagram where we celebrate 7 success stories, and show them your appreciation! Winners will also receive their special certificates of achievement via email, and winning IELTS results will be displayed in the IELTS-Blog hall of fame – so if you won, please feel free to show them off to your friends!
How did they score so well?
It feels awesome to see some of our students among the winners. Hongzhi Ren (Band 8.5) and Asanka Ranasinghe (Band 7.5) used our writing correction service, Jagdish Kaur (Band 8) prepared for IELTS with our practice tests and Shahlo Tursun-Zade used the book 'Ace the IELTS' in her exam preparation.
We contacted all the winners and hopefully they will be able to share their best exam tips with everyone because learning from other students' experience is a great shortcut!
If YOU got a high score in IELTS, no matter when – this month, last month, a few months ago – we want to hear from you! We would like to extend our warm invitation to everyone who is happy with their IELTS score. Take part in our IELTS results competition today, and share your IELTS tips when you win!