You may remember Venkatesh Neelakantan from India, one of our competition winners last month, who took the third place with a band score of 7.5. Here are some tips Venkatesh was happy to share about his way of studying: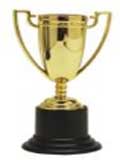 "I am absolutely delighted to hear the news. Thank you very much for the certificate and the appreciation. It is indeed one to be treasured.
In my opinion, making English a part of everyday life is very important. One needs to think in English, see more English channels, converse extensively in English. Even if it is throwing a spontaneous tantrum, let it be in English. It is OK to make mistakes, but the conscious attempt to better oneself should be definitely made. English should be so entwined that it should become the second nature. This enhances the ability to grasp new words and phrases easily.
Secondly, reading a lot of editorial articles from good newspapers helps. In Chennai, India I used "The Hindu". This is a leading newspaper and contains articles written in a very good English.
Thirdly, referring to websites and read others' opinions and advice is important. In that regard, I would undoubtedly say that your site IELTS-Blog is a one stop shop to seek answers for all the questions I had in mind. It is a kind of a mega mall where I got not only exam tips, but also sample essays and other valuable pieces of information from other contributors. I would suggest readers to run through your entire website and grasp as much as possible.
Last but not the least, aim higher! The mind should be tuned to a perfect 9. As the saying goes "Aim for the stars and you may reach the sky". This is what I did.
Hope my suggestions help others in excelling in their IELTS pursuit.
Good luck to everyone and my heartfelt gratitude to IELTS-Blog.com"