This may not sound very professional, but sometimes I receive an email from a student, and I feel like giving him or her a hug.
This is exactly how I felt when I received Shyam's email with all the experience, tips and techniques that helped him achieve Band 8.5 in IELTS – after just a week of preparation. To give you some background, Shyam is a 30 year-old Indian IELTS candidate whose first language is Hindi. Shyam and I first 'met' when he purchased my book 'Ace the IELTS', 9 days before his exam, and from the emails we exchanged it became clear straight away how committed he is to his goals. And later on I had another opportunity to be amazed by how caring he is – when he sent these tips for everyone to enjoy: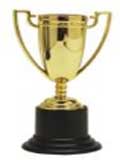 "The first thing would be to get familiar with the structure of the test – the 4 sections, time for each section, number and type of questions in each section, the strategy/technique for each section, sample test questions, etc. The best place to find all of this information is the IELTS.org web site and the IELTS blog. Remember the Reading and Writing sections are different for Academic and General, so make sure you review/buy the right material.
The next thing is to understand your strengths and weakness in relation to each section. This is important to judge exactly how much preparation time you should devote to each section. I started out my preparations with just over a week to go for my exam and as I'm working, I had to be spot on with my time management. Ensure that you do not neglect your strengths completely and allocate sufficient time to strengthen those skills while focusing on your weaker areas.
I'd suggest doing as many practice tests as possible – start with doing tests section-wise and then go on do all 3 sections (Listening, Reading and Writing) in one go. Make sure you do every test within the allocated time for each section. While doing practice tests, I'd highly recommend taking a print out of both the question and answer sheet so you get a feel of the actual test. You can find the answer sheets for all 3 sections on the IELTS website. Also, use a pencil as you would in the actual test.
While preparing, I'd advise starting with the section you are most unfamiliar with/least confident about. After a few practice tests, you should be able to develop your own strategy for each section. Fine-tune it as you go along.
Listening
The important thing here is to listen consistently carefully – this might sound obvious but if you stop listening once you have found the answer to a question, the tape may go on to change the answer later! Do as many practice tests as possible to get used to the different accents you will hear. Read instructions for each question set carefully! Use the time before the start of each monologue/dialogue to familarise yourself with the associated questions. Write the answers in short hand in the question booklet while you are listening and review the following questions (just after) so you are on the look out for their answers. Keep in step with the tape all the time – it is okay if you couldn't answer a question but if you spend time reflecting back you risk failing to hear the remaining answers.
Reading
Again, read instructions for each question set carefully! While some people like to read the questions in advance, I found that skimming thru the passage first gives me a context for the questions. This then helps me to go back to the passage and find the exact answer faster. I don't think there is one right/wrong answer here and each person needs to work out what works for him/her. While answering, aim to use words directly from the passage or the closest match whilst maintaining the form/style of the sample answer. The important thing here is not to get stuck on a question – unlike the listening section, you can always mark out a question and come back to it later if you have time at the end.
Writing
Familarise yourself with the structure of the 2 sections here. I'd suggest reading through band 8 sample essays/letters/reports to give you a feel of what is expected at that band. Be mindful of the credits (grammar, lexical resource, cohesion) & the penalties (underlength, memorised, off-topic, illegible) while answering both sections. If you are using the IELTS answer sheet for your practice tests, you can get a feel of how many lines will roughly ensure you exceed the minimum word length without having to resort to counting during the actual test! While writing the essay, I recommend having 4 to 5 paragraphs (topic introduction, popular view/other view, your views, conclusion) Be as creative as possible – use only words that fit the purpose and those that you are confident of usage (spelling/tense/etc).
Speaking
Use the first section (personal) to speak as much as possible – try and offer some additional information where suitable. The first impression on the examiner is important. Remember this is the only section where you know the answers in advance! Be confident, polite and pleasant while answering. Conclude all your sentences, do not leave them hanging. For the topic section make sure you speak for more than a minute – you may get penalised otherwise. Be as natural as possible. The best way to prepare for this section to converse with your friends/colleagues on a variety of random topics and to start thinking in English (if you don't already).
Hope you all find this useful. Wishing you luck for your exams! Remember if you fail to prepare, you prepare to fail 🙂 "