I'd like to share with you today the story of Sathiyaseelan V from India (he is one of the IELTS results competition winners). It so happened that Sathiyaseelan, a native Tamil speaker, finally achieved the IELTS Band 7.5 he needed – after six unsuccessful attempts. So what happened that gave him a push? What made the difference? Here's what he says: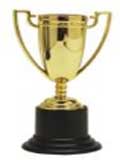 "Firstly, I would like to thank Simone for providing a wonderful resource that contains all simple yet efficient materials and tips to achieve different dreams of IELTS test takers. This website is undoubtedly topping the chart of the best online resources for preparation for IELTS examination. Out of loyalty, I would like to share my strategies that yielded fruitful results and thereby accomplished my goals. To be frank, it was my 7th attempt in IELTS. But, I didn't lose my hope until I reached my goal.
Needless to say that the easiest section of IELTS for me was the Listening test. The techniques I applied here to achieve 7.5 bands are very simple yet may be new. I believe that preparing for the Listening test using English songs will produce good results in a real IELTS test where conversation is played at slower pace. I have printed the lyrics of many English songs with some words missing that I needed to fill in the gaps while listening to the songs. I scored excellent marks during practice exams with this trick. Additionally, I listened to the BBC radio, English lecturers during my travel from home to the office and then back to home. Concentration and focus are the keys to reach your target scores.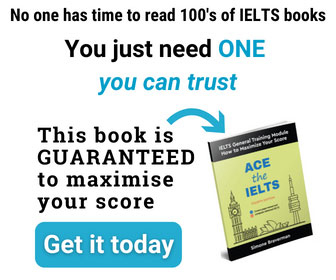 The easy and fun element of IELTS is the Speaking test. I secured 7.0 bands in this section. I, first of all, collected the speaking test questions published on www.ielts-blog.com and started practicing them with my friends on Skype regularly. Furthermore, I had personal and professional conversations with friends in order to raise my confidence level. Here, consistency is the buzzword I think. I allocated 2 hours every day to talk to my friends on Skype. Eventually, the results were what I aimed at.
The next section is the Reading test where I failed to achieve Band 7 in previous examinations, though I secured Band 8.5 in the most recent attempt. I followed all the tips and tricks depicted in this website. I divided the reading test into 2 parts, such that questions 1 – 26 were in the 1st part and and questions 27 – 40 were in the 2nd part. For part 1 questions, I simply went through the questions first and located the keywords in paragraphs. Then, once again, I read the question and double-checked the answer before writing it on answer sheet. I made up my mind to complete part 1 within half an hour and I did it. But, for the 2nd part, I went through the paragraph first and underlined the key words such as year, name, technical term etc. before proceeding with the questions. This helped me to get the overall meaning of the paragraph and to quickly identify the paragraph where the answer was. I finished this part in half an hour. Thus, I finished the reading with 39 correct answers out of 40.
In the Writing test, which was another weak area of mine, I followed some tactics to achieve Band 7.5. I made hard copies of all letters and essays available in www.ielts-blog.com and went through them. It provided me enough knowledge on how to build up my writing for achieving Band 7+. Before starting to write I noted the keywords of the letter/essay and wrote their equivalent synonyms that might be used sparingly across the letter/essay. Then, I brainstormed to list ideas in regard to the topic and ensured they are connected well with logical devices. In addition, I also used idioms and phrases, proverbs, quotes, reasons, evidence, data results, surveys and so on (wherever applicable) to make my position clear. Moreover, I avoided repeating the same word again. Altogether, I was happy with my individual and overall scores.
All the very best to all aspirants who are going to sit the IELTS test in future."